OSR Rotterdam B.V. was established in 1982 under the wings of the Van Weelde Shipping Group as an independent private company operating in the dry bulk shipping market. We are a commercial shipping operator providing reliable and cost-efficient solutions on a global scale.
"It is our vision to be a recognised partner in the safe and efficient carriage of dry bulk commodities."
Within the dry bulk industry, we concentrate predominantly on the segments ranging from Handysize to Ultramax. Currently, we manage an exclusive fleet of 11 modern Handysize bulk carriers with a total deadweight capacity of nearly 500,000 metric tons.
As a commercial operator, we are involved in the worldwide trade of all possible dry bulk cargoes and our managed fleet is specifically employed to offer the utmost flexibility to our clients all year round and round the clock.
In line with our long-term commercial and operational view, it is our policy that our exclusively managed fleet is kept to very high industry standards which ensure efficient, reliable and safe operations enabling us to offer our clients an optimum service. Consequently, our charterers can rest assured that, by using our tonnage, they can literally 'SHIP WITH CONFIDENCE'.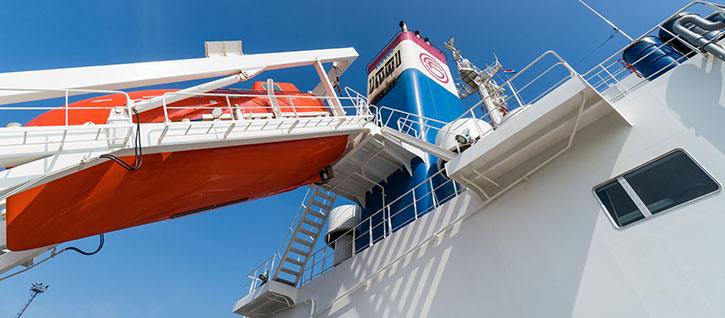 Freight contracting is also a major part of our activities. In recent years, we have not only concluded and successfully executed numerous cargo contracts, but we have also provided our clients with tailor-made solutions to meet their specific requirements. The extensive experience and knowledge obtained in recent decades enable us to offer competitive dry-bulk ocean freight to Charterers, traders and industrial customers on a global scale. We invite you to step into our world and we welcome you to be our business partner!